Christmas Market Municipal Cave cancelled
Unfortunately due the corona-pandemic the Christmas Masrket Municipal Cave is cancelled. This decision has not been taken lightly and we've been working hard behind the scenes to consider all possible options and look at ways to run a safe event. We know how important this event is for the city however, our paramount priority continues to be the health and wellbeing of our residents, visitors, traders and the city as a whole. Safety considerations must come first, and the decision to cancel this year's physical event is in line with the latest public health advice in this area.
Europe's largest underground Christmas market; Christmas Market Municipal Cave. Christmas is the most wonderful time of the year! In the wintertime, Valkenburg is transformed into the city of Christmas of the Netherlands. Experience Christmas everywhere! Enjoy the full Christmas experience in the wonderful Christmas city Valkenburg. One of the most visited and most well-known attractions of Christmas Town Valkenburg is surely the Christmas market in the Municipal Cave!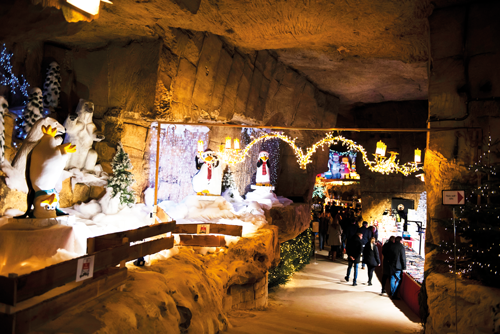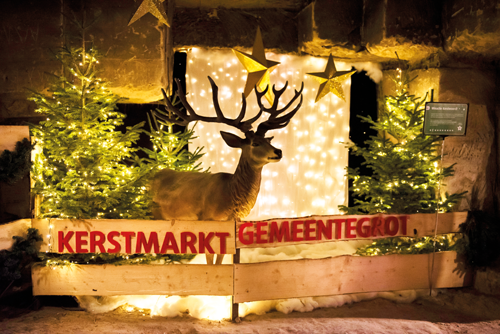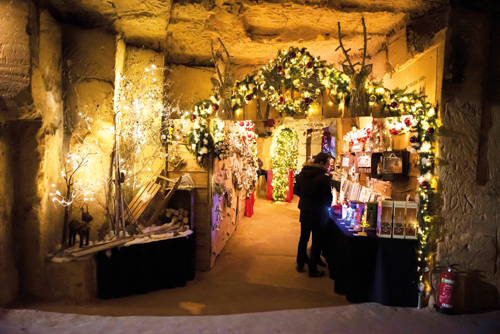 November and december 2021 you can visit the oldest, largest and most visited underground Christmas market in Europe. Distinctive and in a very special atmosphere, because the Christmas market is being held in the corridors of a real marl cave. Visit the Christmas market in the ancient corridors of the cave at the foot of the world famous Cauberg. The attractive decoration makes for a magical atmosphere. Stands with beautiful Christmas items and gifts are adorned in admirable decor in a wonderful setting. Fancy a nice snack or drink? Be sure to visit the catering section in the cave or try some of the local delicacies available at several stands! You can also enjoy a meal in the square just outside the cave. Will you pay us a visit again soon?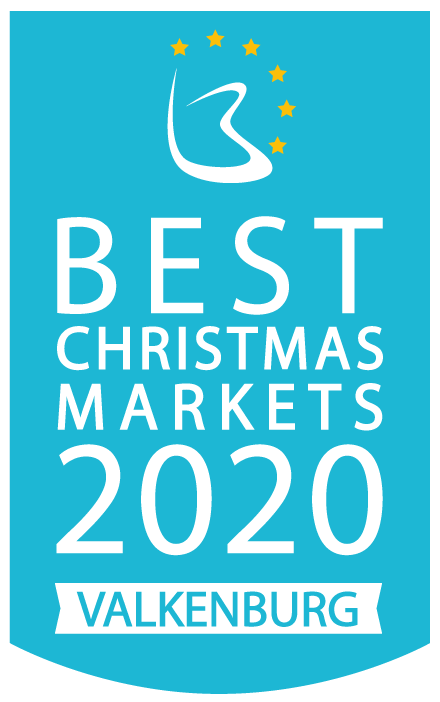 'European Best Christmas Market 2020'
Kerststad Valkenburg has already won the title 'European City of Christmas 2018' and now Kerststad Valkenburg can call itself one of the 10 best Christmas markets in Europe and the best in the Netherlands! With 12,022 votes, Kerststad Valkenburg achieved a nice 9th place in the "European Best Christmas Market 2020" competition, leaving cities such as Trier, Prague, Amiens and Cologne behind. Thanks to everyone who has been voting!
'European City of Christmas 2018'
In 2018 an international jury awarded the municipality of Valkenburg aan de Geul a special Christmas award. In the category "municipalities of up to 100,000 inhabitants," Valkenburg was crowned 'European City of Christmas 2018'. With this award, Valkenburg firmly established itself on the European map of Christmas cities. The award is the crown on years of dedication of many people to make Valkenburg a versatile, unique, cosy, hospitable and safe Christmas city. This fact alone proves that Christmas city Valkenburg is a must-see for everyone! Be sure to visit us for an unforgettable Christmas experience.